Our Membership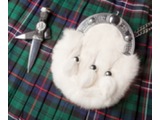 Everyone can join the Scots in Qatar. If you are over 21 and are a Scot or have a Scottish parent or grandparent you will become a full member with voting rights at the AGM and of course you can offer up your services as a committee member or Chieftain at the annual election. We need people with a variety of skills and experience, everyone has something they can offer. If you are a non Scot but just enjoy all things Scottish then you can be an associate member and of course along with the full members will receive first notification of our events. Remember, they are first come, first served! So why not join today?
Membership is free, so you can proudly be a Scot in Qatar!
There are two categories of free membership:
1.Full Membership
Open to Scots and those with Scottish ancestry i.e. Scottish Parents or Grandparents
Full Members can stand for office and are eligible to vote in the AGM
2.Associate Membership
Open to any Nationality and to anyone interested in all things Scottish.
All Members must be aged 21 or over.
The Committee retains the right to withdraw membership from an individual at any time.
All Members will be given priority to purchase tickets for events.
Please give details of your Scottish ancestry in the message box when completing the form to become a member.
JOIN US AND BE WELL INFORMED OF OUR EVENTS.